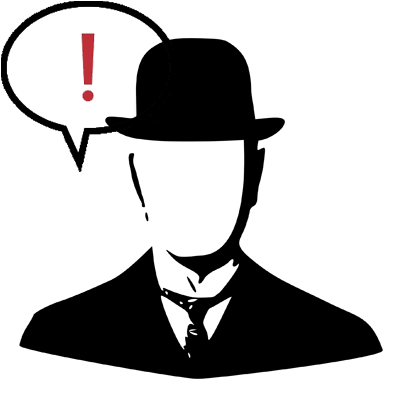 Saturday, January 07, 2006

Today began like any other day. The sun came up and awoke me, with a little help by my alarm, from far too little sleep. I got ready and went to work.

"Work" is taking care of old folks in their homes. It's sort of like I'm a hip version of a cooking nurse. However, when I arrived at the home of today's patient/client/guy he told me that he wouldn't be needing me that day, he was sorry, I could just go home.

I was slightly bummed I wouldn't get any work hours in that day but I figured I would go to the library. And so I did.

I emerged from the library about three hours later. I saw my phone had 21 missed calls and numerous voicemails. "Who's in the hospital?" I thought. I put the earpiece to my ear and braced myself.

The first message was from my work office. They were calling at 9:45 to ask why I hadn't shown up at 9:00. The client had called the office to ponder why nobody had come to see him that morning. The next message was my mother informing me the office had also called the house and she too wondered where I was. The next message was my father wondering if things were fine and asking me to call him. The fourth message was Eric (from the previous post) saying my family had called to see if I was with him.

About this time I got a sinking feeling in my stomach. "Oh no."

The next message was Mom again...informing me that she's been calling me and she was worried and going to call the police. "Call me," she insisted. I was beginning to wonder if this was real. I noticed I had missed calls from all my friends and their friends and their cousins...literally.

Ol' Mum had sounded the alarm - the manhunt had begun. While I was scanning the magazine rack in the calm ambiance of the library, General Mom was mobilizing. All hell had broken loose.

A missing person report was filed, a Sheriff came to visit Mommy, establishments I frequent were alerted. The hounds were no doubt being prepared for release.

I tried to put out the fires as quickly as I could...before helicopters began circling overhead. ...a call to the office ...a call to my dad. ...a call to the most prominent friends. I hadn't died or been kidnapped or abducted by aliens, serial killers, or Texans. I was oooookkkk.

Then I got upset. I realized that later this year I - a man of 20 - will be meandering through the frozen Alps and the Sahara desert. And it took 100 minutes in my own city before my mother was compelled to call in the bomb squad.

I was up late last night and didn't get much sleep and today I emerged from a library as a missing person...compliments of a senile old man. Marvelous. Haha. Alas.

posted at 1:41 PM by Randy
• permalink




-•-
I've decided to go ahead and take this blog completely toward politics/economy. It's all I talk about anyway. Remember, you can email me at randy [at] circularlife [dot] com or use the chat box in the lower right.